iShares Contextual OOH
Category
Out-Of-Home

Client
iShares by BlockRock
My Role
Concept
Art Direction
Motion Graphic
Production
Execution
Result
iShares took in
$79 billion
in new flows in the fourth quarter of 2020, up from $75.2 billion in the year-earlier period.
Related WSJ article
When iShares by BlackRock tasked us with getting New Yorkers and Chicagoans to stop and think about the role ETFs could play in their portfolios, we crafted highly contextual out-of-home to deliver the message– ETFs can do more than investors think.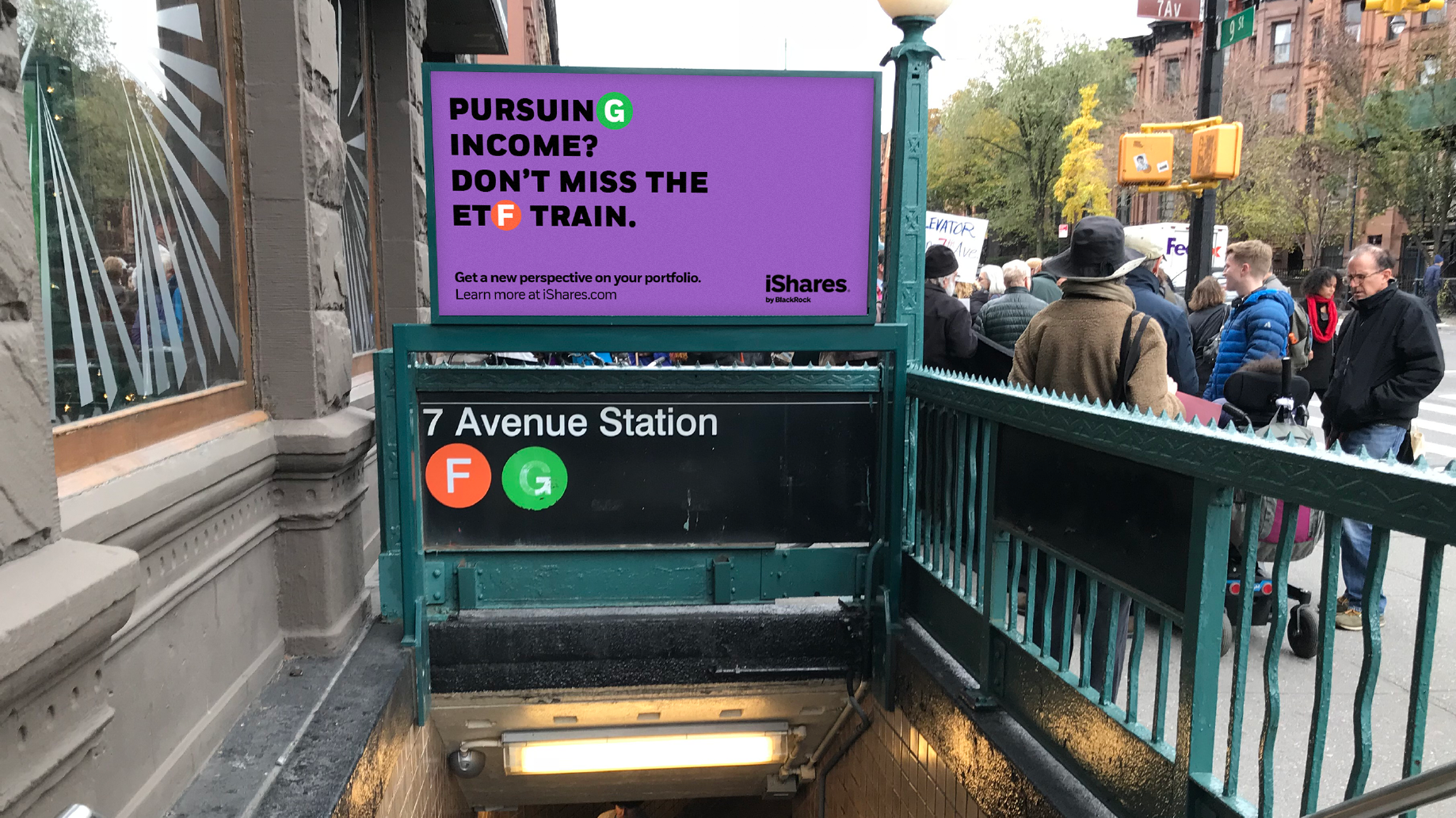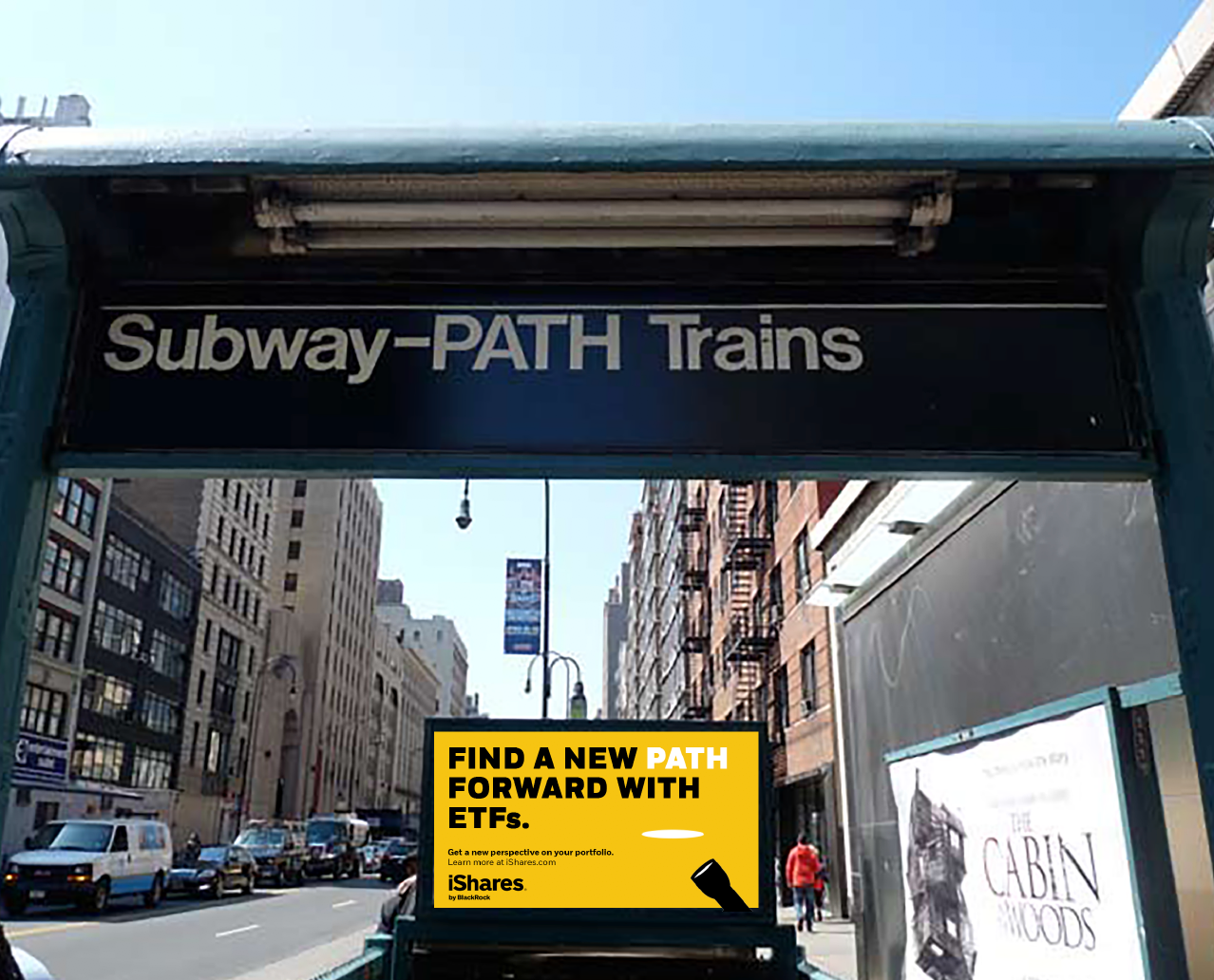 Our initial concept hijacked the visual language of New York's MTA subway system to deliver contextual language.
We're in so many boxes, like elevators and info boxes, that we used those boxes to ask investors to think outside of those same boxes.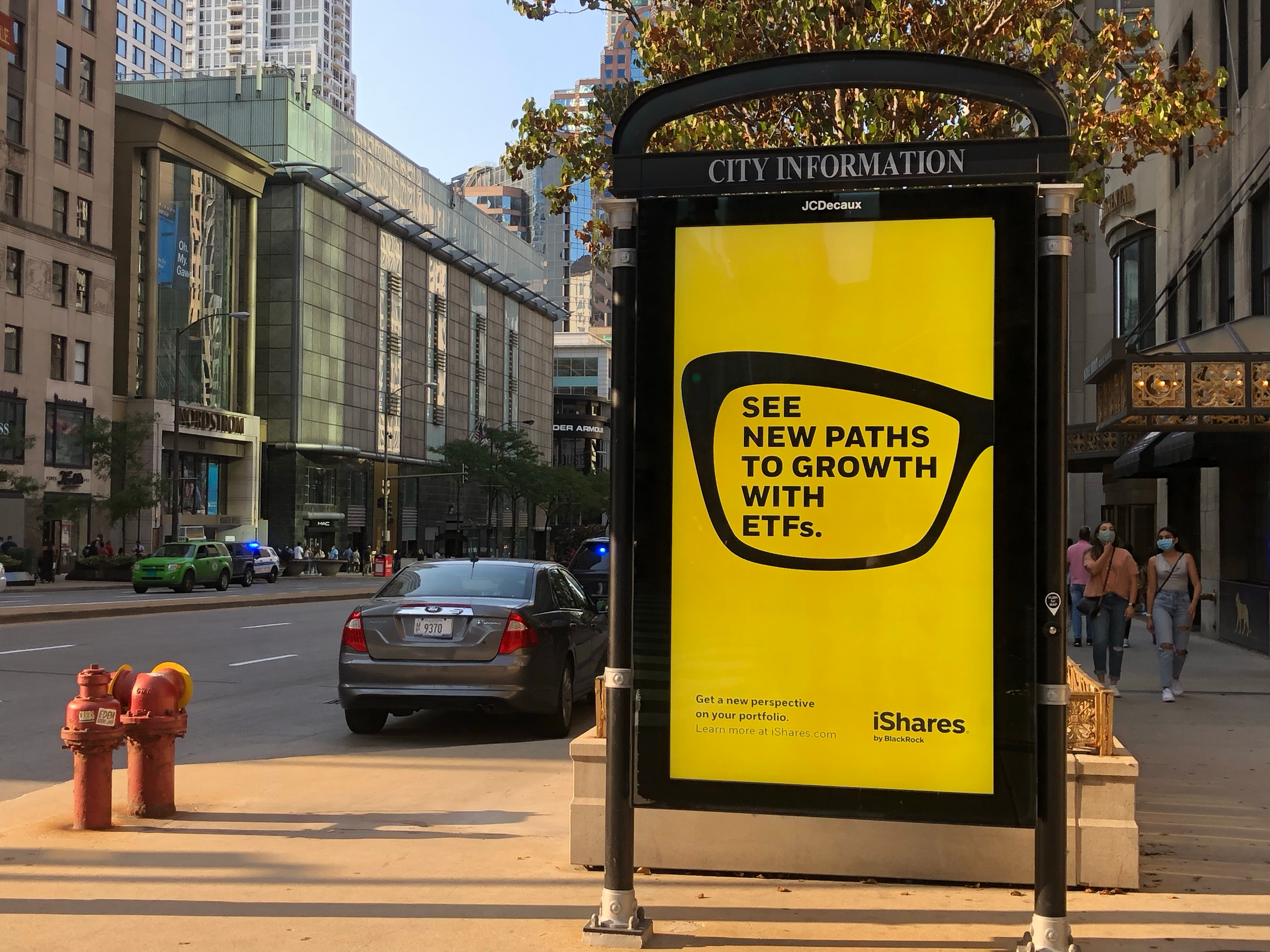 And on the streets of both cities, we leveraged media placements across transportation systems to deliver our message - investors can find a new path forward with iShares ETFs.
In Manhattan's Brookfield Place, we played with perspective across multiple screens by taking advantage of the location's pillar displays. In the building's atrium, with a stunning view of the city's skyscrapers, we challenged passersby to see new paths to growth.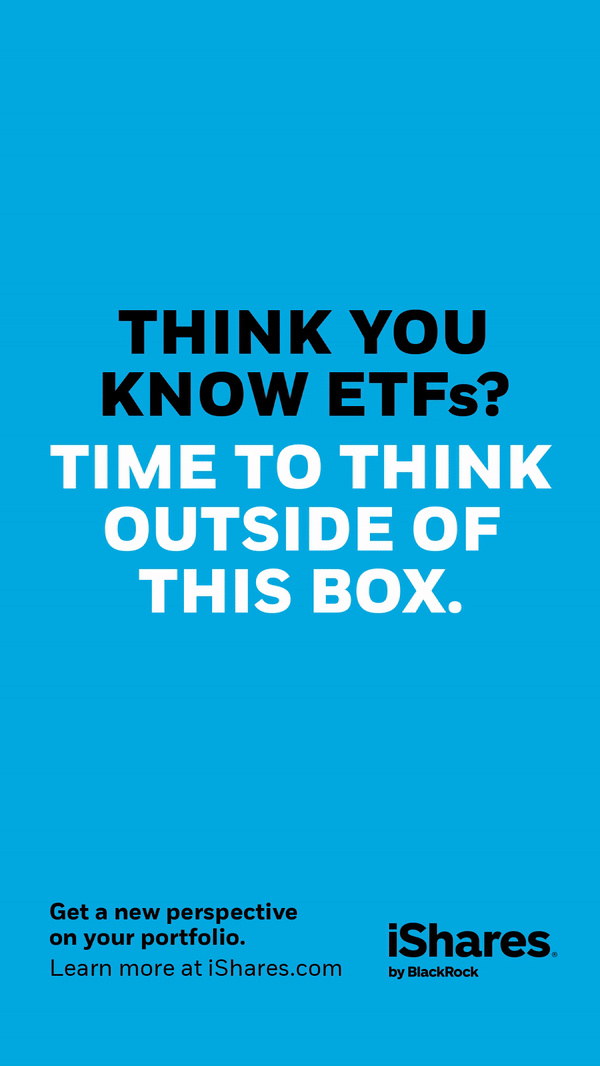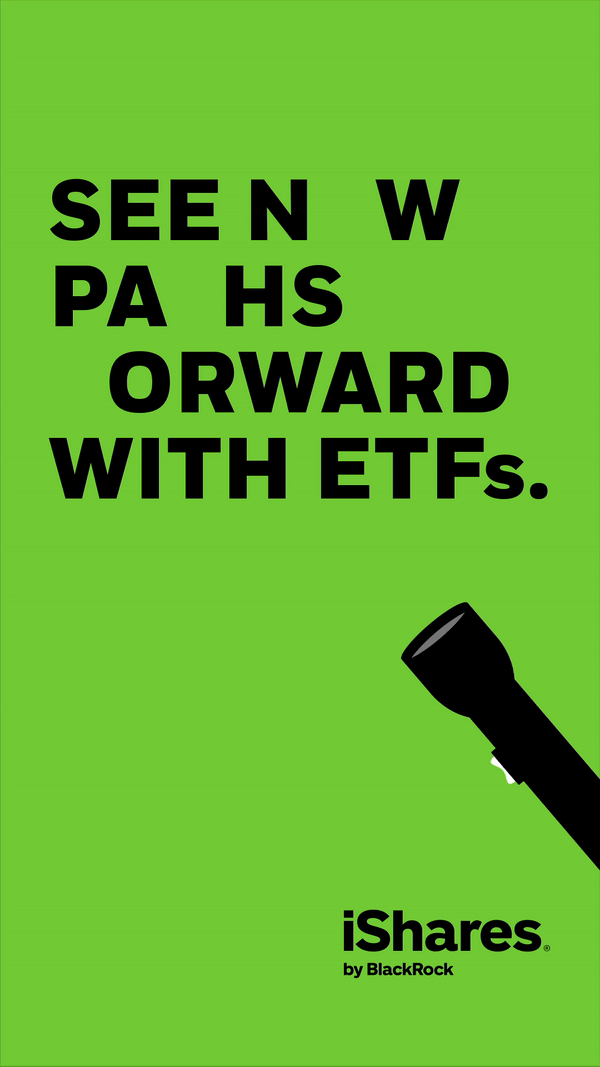 CD: Steve Nathan
Senior Writer: Jesse Custodio
Art Director: Me