Front Row Coachella
My Role
Concept
Art Direction
Product Design
PR
Billboard, Rolling Stone, Variety, Vogue, Esqure, GQ, CNN, Vulture, USA Today, Buzzfeed, Insider, and 550+ global press
💡Brief & Idea
For the tenth year, after a 2 year hiatus due to Covid-19, YouTube returned to the desert to give music fans around the world front row access to one of the world's most beloved music festivals, Coachella, with its exclusive two-weekend livestream.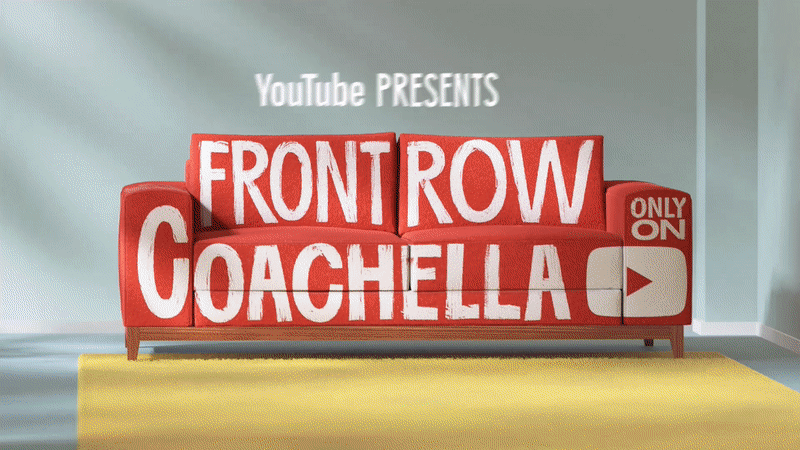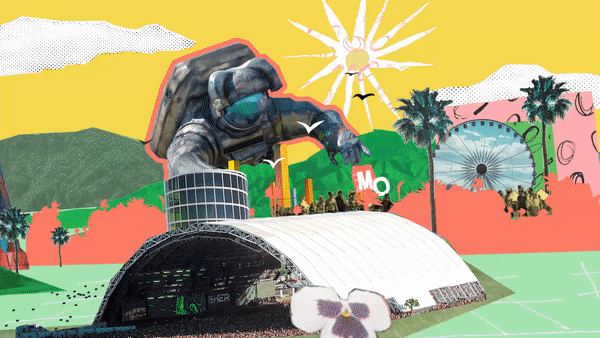 Google Homepage

---
Outdoor

---
Live merch drop

---
Result

---
Over 550 global press stories

Worldwide press coverage with features in US, Canada, Argentina, Chile, Colombia, Peru, Mexico, Brazil, UK, Denmark, Russia, Portugal, Germany, Spain, Italy, Ireland, Africa, Singara, China, Japan, Korea, Africa, Australia , New Zealand, Indonesia, Thailand, and Malaysia.

Exec features in the LA Times, Pollstar, Expancion, Forbes, E!, and People En Espanol.

Creator / YouTube Shorts features in Good Morning America, Newsweek, Tubefilter, Uproxx with more to come from Allure, Hola, Sweety High, Hello! and El Mundo.

Livestream, tune-in and VOD coverage features in Rolling Stone (13 stories globally), Billboard (12 stories globally) Pitchfork (10 stories), Complex (8 stories), Variety (6 stories), The Fader (5 stories), Newsweek (4 stories), Vogue (2 global stories), Teen Vogue, Esquire, GQ, CNN, Vulture, COS, Deadline and several more.

15+ articles dedicated to YouTube Shopping's exclusive merch drops in the LA Times, Hypebeast, Complex, IQ Index, Mixdown and more.

On-the-ground Getty photos with executives, artists and creators including Susan Wojcicki, Paul Tollett, Megan Thee Stallion, Vince Staples, Denzel Curry, Maneskin, Natanael Cano, Japanese Breakfast, Khalid, Sam Fischer, Rina Sawayama, Pink Sweat$ and more serviced to press (photos here) and shared in daily press recaps.

Photos appeared in USA Today, LA Times, Rolling Stone, Bustle, Buzzfeed, Insider, amongst others.