Super Nuns
Cateogry

PR, Activation

Agency
Edelman, New York
Client
The Catholic Church, Vatican
My Role
Concepting
Art Direction
Background

---


For 10 years, a network of nuns on five continents have quietly dedicated their lives to preventing, rescuing, fostering and rehabilitating human trafficking survivors.
Problem

---
The Catholic Church hasn't publicly announced successes because of the nun's privacy issue (they are undercover), which makes fundraising especially complicated.
Solution

---
To reach a whole new set of potential supporters while protecting the privacy and dignity of survivors, we use art: The Catholic Church is launching the Super Nuns community on Patreon (Patreon.com/supernuns). Supporters can get access to monthly artworks from famous artists by donating. Feel free to donate!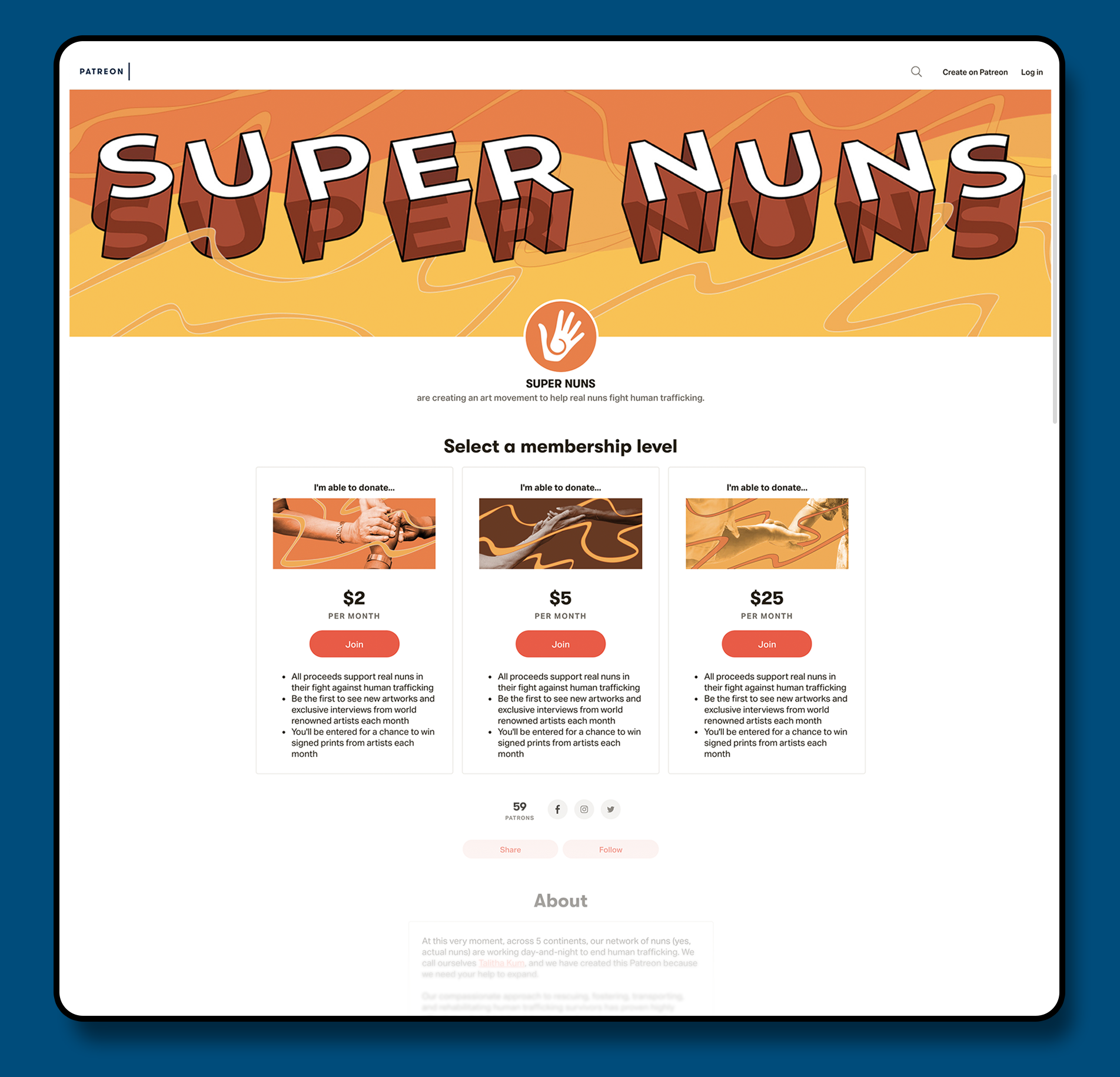 Super NUNS

Each month SUPER NUNS will give away 10 signed prints from the artists to random members of the community. Donating is not required but supporters can choose to give as little as $2 or up to $25 a month as patrons or make larger one-time donations. All proceeds will directly help Talitha Kum expand their efforts to combat the modern evil of human trafficking, which affects about 40 million people in every country and in most cities today.

We're partnering with popular street artist ESPO, Japanese animation pioneer Leiji Matsumoto, and others, who are creating fan art inspired by the work the sisters have done since 2009.
Feb: ESPO


"I am grateful that my graffiti can carry the message of the sisters of Talitha Kum; That love and support are always near for the victims and survivors of human trafficking."
March: Carlotta Notaro

"This piece was inspired by real stories of the victims rescued by the Talitha Kum, which I read at the beginning of the project: I loved the sense of hope of those testimonies, and their happy endings, so I wanted to create an artwork that had these positive qualities to it. I wanted it to evoke a sense of reassurance: the feeling of support provided by the nuns' help to the victim."
Pope Francis helped launch the campaign and posted about it on Instagram.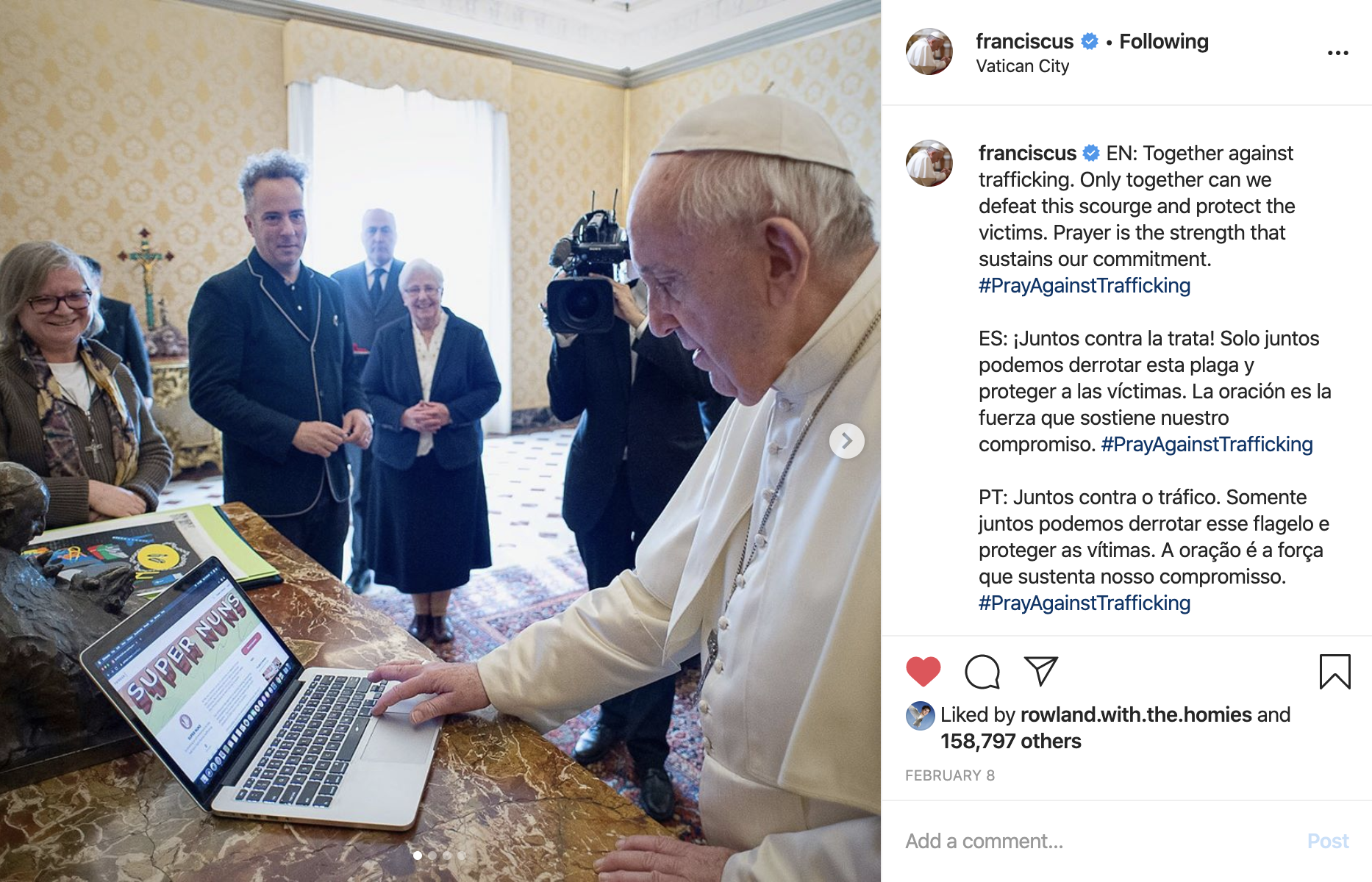 (Fun fact: I am a Buddhist.)